15. Craig Anderson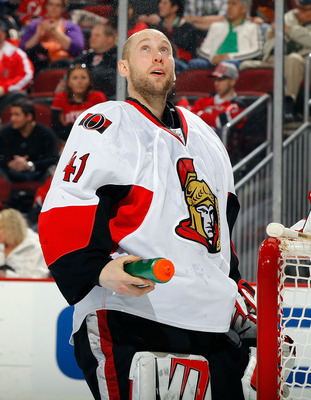 Jim McIsaac/Getty Images
Ottawa Senators goalie Craig Anderson can't seem to earn any respect around the league.
Last year, his strong play helped the Senators reach the postseason when few experts expected them to qualify for the playoffs.
Once in the playoffs, Anderson nearly led the upstart Senators past the top-seeded Rangers.
In the offseason, many experts said that Anderson may lose his starting job to either Robin Lehner or Ben Bishop, but he managed to hold on to his job.
Anderson got off to a very strong start this season before missing significant time due to a sprained ankle.
His statistics this year have been outstanding. Anderson leads the league with a 1.53 GAA and an impressive .949 save percentage.
Anderson is healthy again, and another strong playoff performance by the Park Ridge, Ill., native would go a long way toward earning him the respect he deserves.